Small Business Finance News
Written by Ken Gaebler
Published: 8/18/2022
Venture capital is still available for promising tech companies. These sixteen companies all raised money in the past week.
Today's featured August 2022 VC deals range in size from $820K to $340 million.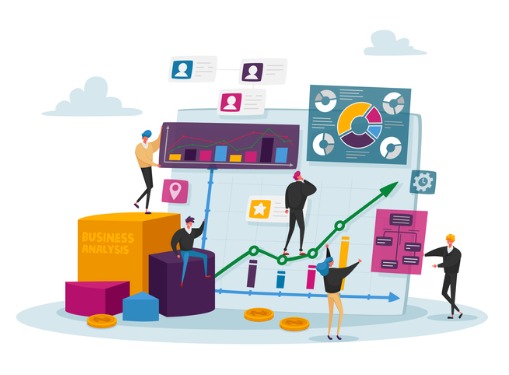 We've recorded 296 VC transactions month to date. If you've recently raised venture capital, feel free to send us the transaction details so we can add it our venture capital database.
.bit
.bit announced a $13 million Series A funding round. Investors included CMB International Capital and GGV Capital, GSR Ventures, HashKey Capital, QingSong Fund and SNZ Holding. The company provides a blockchain-based, open source, decentralized cross-chain account system.
Agora Real Estate Technologies
Agora Real Estate Technologies landed $20 million in Series A funding from Insight Venture Partners and Aleph Venture Capital. The Tel Aviv-based company will use the funds to further enhance its real-estate investment management platform.
BigPanda
AIOps venture BigPanda secured a $340 million funding round, an extension of its prior Series E round. UBS Next and Wells Fargo Strategic Capital invested.
Cyanite
Cyanite, an AI-powered music search and tagging engine, closed an $820,000 seed investment round. Backers included private investors and LionCorn Capital. The company is based in Germany.
DataProphet
DataProphet, based in Cape Town, Western Cape, secured a $10 million Series A round. Knife Capital led the round, with support from Industrial Development Corporation and Norican Group. The company used AI to help its customers optimize complex manufacturing processes.
Diagnostic Robotics
StageOne Ventures and Mayo Clinic invested in a $45 million Series B funding round for Diagnostic Robotics. Based in New York City, the company uses AI and predictive analytics models to improve healthcare delivery outcomes.
Fair.xyz
London-based Fair.xyz, which is focused on Web3 consumer products, announced $4.5 million in new funding. Eden Block led the round, with participation from Firstminute Capital, NFX and OpenSea Ventures.
FullStory
Atlanta-based FullStory, a martech company focused on customer experience, closed a $25 million venture capital round. Permira was the lead investor. Dell Technologies Capital, GV, Kleiner Perkins, Salesforce Ventures and Stripes Group also invested.
Gridserve
Sustainable energy venture Gridserve secured $243 million in equity financing. Infracapital led the round, with participation from Mitsubishi HC Capital and The Rise Fund. The company is based in Iver, England.
Hoopo
The Dock led a $10 million Series A capital raise for Hoopo. Other investors in the round included Global IoT Technology Ventures, HICO, TAU Ventures, The Chartered Group, ZIM Integrated Shipping Services and individual investors. Based in Santa Monica, California, the company provides low-cost, power-efficient tracking solutions for logistics operations.
Merkle Science
Blockchain startup Merkle Science, based in Los Angeles, landed a $24 million Series A round. BECO Capital and K3 Ventures led the round, with participation from 500 Global, Aspen Digital, CoinHako, Digital Currency Group, Fenbushi Capital, HashKey Capital, Kenetic Capital, Kraken Ventures, Libertus Capital, Republic, Summer Capital, Token Bay Capital Venture Fund and Uncorrelated.
Risc Zero
Seattle-based Risc Zero, which offers privacy-enhancing decentralization technology, closed a $12 million seed venture capital round. Bain Capital Crypto led the round, with support from Cota Capital, D1 Ventures, Geometry Venture Development and several individual investors.
SignalPlus
SignalPlus closed its Series A funding round, led by HashKey Capital. The investment amount was not disclosed. Other investors in the round included Baboon.VC, Chiron, GBV Capital, Incuba Alpha, Paradigm, SNZ Holding and Stratified Capital. Based in Singapore, the company is focused on the fast-evolving crypto options market.
Skipper
Skipper, which provides digital hospitality solutions to the hotel industry, received $5.8 million in seed funding. Gradient Ventures led the round, with participation from era.ventures, Pear VC, Uncommon Capital, Wayfinder and a few individual investors.
Stimulus
Philadelphia-based Stimulus, a SaaS supply chain solution, landed a $2.5 million seed funding round. Black Ops Ventures was the lead investor. Bronze Valley, Fund for Health, Genius Guild, Morgan Stanley, Northwestern Mutual Future Ventures, Plain Sight Capital, Refashiond Ventures and the The BFM Fund also invested.
Wire
Encrypted collaboration startup Wire, based in Berlin and San Francisco, secured $24.4 million from a Series C funding round. Cipio Partners and Iconical led the investment round, with participation from Unternehmertum Venture Capital and individual investor Janus Friis, the founder of Skype.
Share this article
---
About Our Entrepreneur News
If this news for entrepreneurs inspired you, you can find plenty more like it on our site. We cover important news stories for entrepreneurs. In addition to breaking news for entrepreneurs, we also have tons of how-to articles that cover topics like getting business loans, preparing a marketing plan, selling a business and much more.
---
Additional Resources for Entrepreneurs
Cap Expand Partners sharing news from:
www.gaebler.com