As transaction volume picks up, the EMEA region is getting more attention from IT services investors amid demand for digital transformation consulting.
M&A transactions in the IT services arena are picking up pace, with Europe one area of activity.
An October report from Drake Star, an investment bank, cited more than 305 digital services M&A deals in the third quarter of 2023, compared with 290-plus transactions in Q2. The quarter has "seen significant deal momentum," according to the company, which pointed to the need for digital transformation and cost efficiency as fueling demand for such companies. Drake Star includes managed IT services and digital transformation service providers in the digital services category.
While economic uncertainty affected IT services M&A earlier this year, the Drake Star report said investor confidence is growing amid stabilizing interest rates.
IT services deals in Europe
European transactions stand out among the current M&A trends. Accenture this week said it inked an agreement to purchase 6point6, a U.K. technology consulting firm with offices in London and Manchester. 6point6, which employs about 400 people, focuses on cloud, data and cybersecurity services.
The transaction volume stems in part from North American service providers looking to acquire companies in Europe. A September report from Cap Expand Partners, a financial consultancy based in Belgium, noted an uptick in intercontinental transactions involving IT consulting companies. While European firms have been expanding into North America, the pattern is stronger still in the opposite direction. North American companies are "aggressively capitalizing on European market opportunities," according to the report, "Connecting Continents: European and U.S. IT Consultants."
The slower uptake of digitalization in Europe is one factor driving interest in European services providers.
The divergence in digital adoption levels between Europe and North America is a key factor influencing the interest of IT consultants in European opportunities.

Sergio van Luijk
Managing partner, Cap Expand Partners
"This scenario offers opportunities for digital transformation, making the European market particularly attractive to North American consultants," he said.
Other considerations include the COVID-19 pandemic, which highlighted the digital adoption gap between U.S. and European businesses, and the opportunity for boosting European firms' productivity through digital initiatives, van Luijk added.
Syntax's acquisition plan
Syntax Systems has one intercontinental IT services deal in the works. The Montreal-based technology solutions and services provider plans to acquire Beyond Technologies, a professional services firm with operations in countries including Canada, the U.S., France and Morocco. Syntax announced the pending transaction on Oct. 3.
The EMEA region offers an opening for expansion. "Europe continues to be a market where industry analysts project double-digit IT services growth and there is still significant transformation opportunity, as digital transformation is a virtuous cycle," said Christian Primeau, global CEO at Syntax.
Syntax previously acquired Freudenberg IT in Germany and Linke in Spain. Primeau said the company's intent to join forces with Beyond Technologies will provide access to France's IT services market, noting the need to invest in local expertise and local language resources to serve clients in Europe, the Middle East and Africa.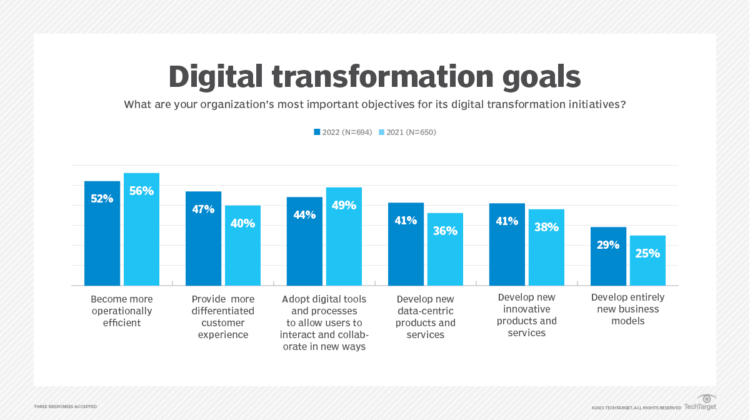 More funding for IT services deals
The growth in private equity funds pursuing deals in the IT services market suggests the potential for more transactions globally. In the U.S., 150 private equity groups have become important MSP investors, said Abe Garver, managing director and MSP team leader at Focus Investment Banking, an M&A advisory firm with headquarters in Vienna, Va. Half of that number are looking for their first MSP platform, while the other half have already acquired a platform and are seeking add-on deals, he noted.
The average size of an MSP-seeking private equity fund grew from $500 million in 2020 to $1 billion today, Garver said.
John Moore is a writer for TechTarget Editorial covering the CIO role, economic trends and the IT services industry.
Originally posted on Techtarget.com